Novità Prodotti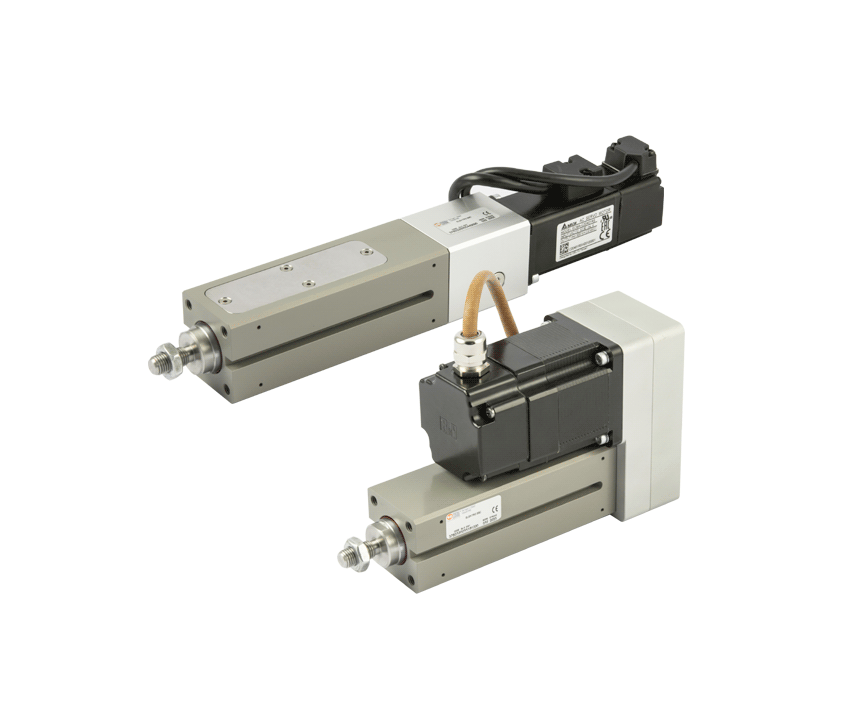 Electric Cylinder Series Elektro SSC
The new Elektro SSC cylinders represent the "electric" transposition of the pneumatic compact cylinders.
Designed for applications that require components having reduced dimensions, the new Elektro SSC have a single body (without front head) with a connection interface in accordance with ISO 15552, made of aluminum with wear-resistant coating.
They are available ø32, with two predefined maximum strokes, 30 mm and 55 mm (already including extra-stroke for magnetic homing), in either in-line or geared version.
The new Elektro SSC can be made with either a hardened and tempered steel screw and a ball recirculating screw nut or a stainless steel screw and technopolymer lead nut, depending on the application requirements.
All versions are available with or without incorporated anti-rotation system.
The standard solutions shown in our catalogue are provided with a selection of stepping motors (also in the version with encoder or with brake and encoder) and Brushless motors (also in the version with brake) sized on the type of cylinder.
As for all the other articles in the Elektro product range, we can provide solutions with motors chosen and / or supplied by customers.

Buy online
See Declaration of incorporation
Visualizza catalogo prodotto