Product news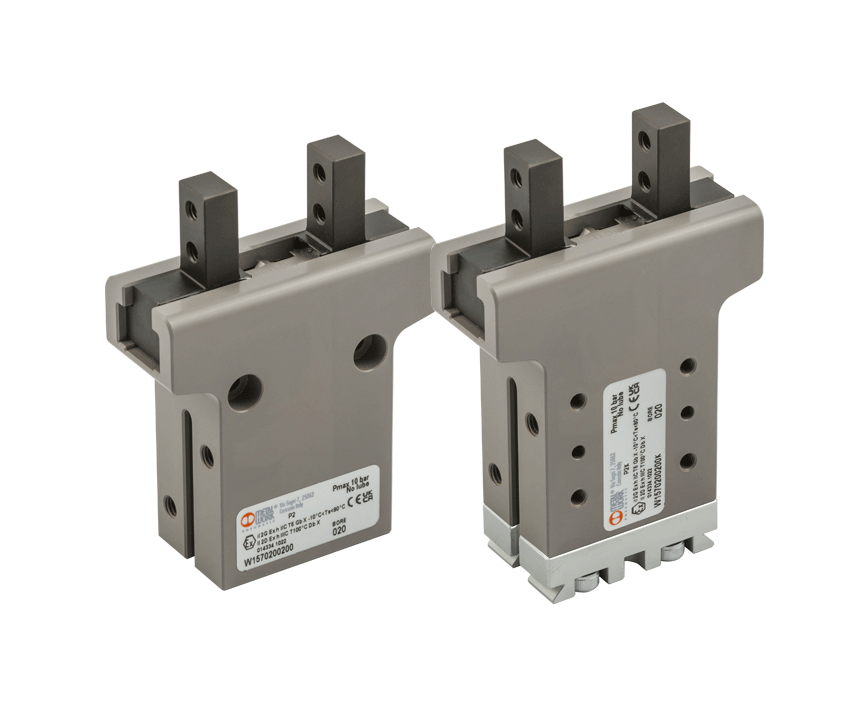 Update concerning Grippers Series P2
With the aim of continuous improvement and on the basis of the positive experience had with the grippers Series P3 and P12, Metal Work decided to make changes to the two parallel jaw Grippers Series P2.
The new grippers have an integral body made of aluminum alloy and coated with a surface hardening treatment and jaws made of steel with an anti-wear coating.
The guide system for the jaws and the precision of coupling with the body ensure a superior class rigidity compared to the current one and, consequently, significantly reduced backlashes.
The surface treatment of the body, with a ceramic layer, decreases friction and wear, while facilitating the sliding of the jaws on the body.
The integral aluminum body, having an optimized shape, also allows a 25% reduction in weight compared to the current version.

The involved part no. are the following:
| | |
| --- | --- |
| W1570160200 | GRIPPER WITH 2 PARALLEL JAWS P2-16 |
| W1570200200 | GRIPPER WITH 2 PARALLEL JAWS P2-20 |
| W1570200200K | GRIPPER WITH 2 PARALLEL JAWS P2K-20 |
| W1570250200 | GRIPPER WITH 2 PARALLEL JAWS P2-25 |
The new grippers, interchangeable with the current ones, will progressively replace them - keeping the same code - starting from February 2023.
P2 grippers catalogue
P2K grippers catalogue
Buy online